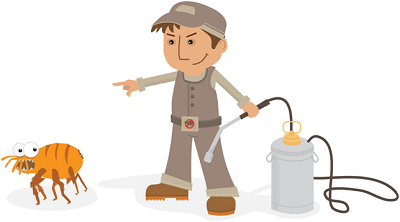 Pests can literally eat away at your home until there is nothing left to keep it standing. What are some warning signs of an infestation?
While pests can be a homeowner's worst nightmare, there are usually signs and symptoms of an infestation that can alert you to their presence. Learning about and searching for these cues can help you find the source of the problem, and allow you to take steps to eliminate the invaders before they destroy your home.
Do you have rotting or vulnerable wood in or around the home?
If you have a dead tree in your yard or wooden beams within your roof, deck, or attic, you should inspect it on a regular basis to ensure that pests, such as carpenter ants or termites are not present.
http://bit.ly/1NOJlFe

You may never forget the time when you realized that you had an unwelcome pest within your home or business. You may have caught the intruder unaware as you walked into a room. You may have seen evidence that intruders had made themselves at home by enjoying certain food or other items that were accessible. While memories like these may not easily be forgotten, pests can be permanently removed from a building.
In a way, pests are like people. Each one is looking for a place to live which takes care of various needs. Unfortunately, a pest may have decided to choose your home or business to live in. The great news is that pest control professionals in San Diego can take care of this situation in a timely manner.
http://bit.ly/1NOHHUb

In a recent poll about termite-infested cities, four California cities made their way on to the top ten list. San Diego came in fourth while Los Angeles topped the list. That isn't anything San Diegans celebrate; after all, the average cost of termite damage is $8,184 according to a study conducted by Harris Interactive—and termite damage is usually not covered by insurance.
http://bit.ly/1KNTYKy