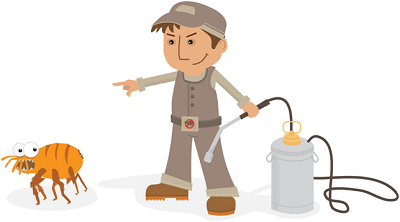 Pests can literally eat away at your home until there is nothing left to keep it standing. What are some warning signs of an infestation?
While pests can be a homeowner's worst nightmare, there are usually signs and symptoms of an infestation that can alert you to their presence. Learning about and searching for these cues can help you find the source of the problem, and allow you to take steps to eliminate the invaders before they destroy your home.
Do you have rotting or vulnerable wood in or around the home?
If you have a dead tree in your yard or wooden beams within your roof, deck, or attic, you should inspect it on a regular basis to ensure that pests, such as carpenter ants or termites are not present.
http://bit.ly/1NOJlFe

Rodents comprise the biggest group of species in the mammal kingdom. They play a vital role in the upkeep and preservation of forests by spreading seeds through their stool. That role, however, may not be so helpful in your San Diego home. Besides their odor and destructive diet, they are also a known carrier of deadly diseases.
Diseases Carried by Rodents
Direct contact with rodents or inhaling dust contaminated by rodent urine or droppings can cause you or your family to acquire diseases, such as Hantavirus Pulmonary Syndrome, Hemorrhagic Fever with Renal Syndrome, and Leptospirosis. Each of these diseases may be carried and spread by certain species of rodents, and those found in your home are most likely among them.
http://bit.ly/1CrgBxM